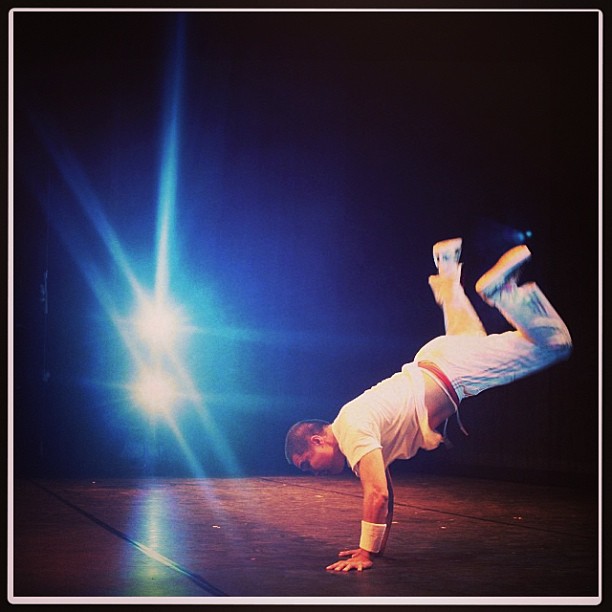 If you're tired of hearing Mom's old Sharon Cuneta and Gary V records, or if you're thoroughly embarrassed that the only song you know in Tagalog is "Ocho Ocho," this post is your saving grace from the typical barrage of pop OPM (Original Pilipino Music). There's a huge range of Pilipino artists out there making meaningful and different music, but it's not exactly easy to come by. So, let me do the hard work for you!
Check out these artists and songs to get an idea of some Pilipino artists besides apl.de.ap.
Deep Foundation are a Fil-Am hip-hop group based in New York City. Hailing from Bacolod, Taguig and Ilocos (as stated in an interview they did with GMA), the members do not rap in Tagalog, but share their life experiences as Pilipino immigrants through their music. One particular track, "Children of The Sun," samples "Tayo'y Mga Pinoy" by Heber Bertolome, a classic rallying song for Pilipinos throughout our history. For me, "Children of The Sun" is one of the most moving modern songs that incorporates some of our history and pride in a way that younger generations can access.
I am a huge metalhead, so the next track I wanted to hunt down had to be loud enough to make Nanay mad. I was really disappointed to find that there aren't many very mainstream Pinoy metal bands out there (anyone want to start one?). But what I did find was impressive: Death by Stereo, a group that was really big during the 90s, are sill going strong. Their sound is really technical, and REALLY heavy. I also appreciate that they rock out in Tagalog. Way to represent in the metal community!
Taking it way, way down in tempo and volume, is Up Dharma Down. Often referred to as the Pilipino version of Portishead, they don't follow the formula of typical OPM pop music, though they are fairly popular in the Philippines. Their sound borrows elements from jazz and trip-hop, and is always soothing to the ears.
The last song I'll leave you with is by Asin. Formerly named "Salt of The Earth" but later shortened to the Tagalog word for salt, this band formed in the late 1970s, and may be one of the most important music groups in relation to Filipino history. One could argue that their music was influential for setting the political mood during the EDSA revolution of 1986, which overthrew the Marcos regime. Their song, "Balita," was one I remembered hearing often as a child on my grandmother's Tagalog radio, only years after the EDSA revolution.