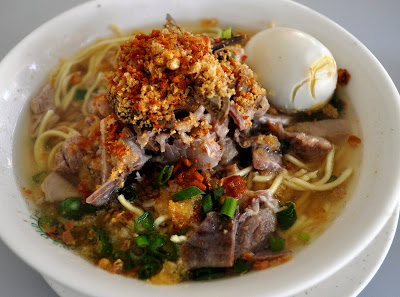 We started off the year with Filipino.Kitchen's list of best Filipino eats of last year.
The second collaboration post with #FKEDUP featuring The Errant Diner is here! Let's explore what "Filipino Food Trends" really means. Most trends seem to be one-hit wonders where others are just too DAMN good that they stick around for a while. There is a reason why some trends are trends and why some dishes remain classics not only within a native culture, but in the mainstream food realm.
We'd love to hear your thoughts on Paolo Espanola's 5 biggest (Un)-Trends in Filipino food for this year. Which ones definitely belong on this list? Which Filipino food "trends" should have made it instead?
---
The 5 Biggest (Un)-Trends in Filipino Food for 2015
Every year, a group of tastemakers and trenderati pontificate on what they believe are going to be the top food trends for this year.  Whether or not these trends are actually just self-fulfilling prophecies is beyond us.  However, one particular "trend" that's consistently made it in recent years, from Andrew Zimmern proclaiming it the "next big thing" in 2012 all the way up to this year's list, is "Filipino Food."  It's supposedly going to gain a huge following, an increased appreciation outside of the iconic adobos and halo-halos, and ever more restaurants pushing our heady flavors to the hungry masses.
But what exactly does saying Pinoy food is a 2015 trend mean?  Filipino cuisine is such a rich topic, full of historical context and ripe with stories that to say it's a "trend" this year is quite an oversimplification and implies we're being given a limited time on the proverbial stage to strut our stuff!  What does "trendiness" look like?  Prolific to the point of cheap Pinoy takeout via Seamless?  A Filipino Michelin-starred restaurant on Park Avenue?  Whatever your opinion is, we're just as excited as you for the opportunities Filipino cuisine faces this year!
Elected by a not-as-secret sect of foodies (us….duhhh), we've tasked ourself on compiling the next stages in the evolution of the Filipino cuisine and why we believe this is one "trend" that's going to be around for a while.
1. BEYOND ADOBO
Any respectable restaurant attempting to bring Filipino cuisine to the masses has at some point offered their version of Adobo, the dish that's become as synonymous to Pinoy cuisine as General Tso's Chicken is to Chinese-American eateries.  It's been covered by the New York Times and with Americans falling in love with that soy sauce-vinegar elixir of life that the choice meat is braised in, the market is hankering for more.
 Dishes as daring as Dinuguan (offal stewed in pig's blood) and as loved as Lumpia (various egg & spring rolls) are being incorporated into a wider range of menus.  Perhaps we'll begin to see restaurants specializing in regional cuisines, such as that of the predominantly Muslim areas of Mindanao that eschew pork but use the more abundant coconut milk of its surroundings, or introducing dishes not as well-known outside the motherland.
2. PORK BELLY, FRIED RICE, AND…VEGETABLES?!
Filipino food, even among us seasoned Sinigang-slurpers, has never enjoyed the reputation of being healthy (or at least is usually known as being very meat-centric) outside of the Philippines, what with our rich stews and belt-busting desserts.  While food trends for 2015 make our dishes more popular as people begin to fall in love with flavorful, fatty foods again, there's also a good amount of support for healthier options that have been around for a while.
Chefs such as Richgail Enriquez of Astig Vegan and Jay-Ar Pugao of No Worries Cuisine prepare vegetarian/vegan versions of traditionally meat-heavy dishes likebagoong (fermented seafood paste) and bistek (sauteed beef and onions).  Perhaps this will also bring more vegetable- and seafood-based cuisines such as that of the Visayas region to the forefront.
3. FROM RAMEN-YAS TO PANCITERIAS
2014 was the year of the ramen, from the obligatory stop at Ippudo from visiting friends to modernist takes by ramen scientists like Yuji Haraguchi of YUJI Ramen to even far more outlandish inventions like Keizo Shimamoto's ramen burger.  The noodle craze is still going strong and there's nothing stopping us from joining the party with our own plethora of noodles.
From the basic Pansit Bihon to the regional variations of Molo, Miki, Canton, Luglug, and Palabok, we've got enough to open our own noodle houses complete with OPM songs playing in the background, colorful plastic chairs, and bottles of ice cold Royal Tru Orange soda.
4. BOLD DESSERTS, BOLDER FLAVORS
The Cronut, strange cupcake flavors, and savory ice creams (Maharlika and Morgenstern Ice Cream's Ube with Latik collab anyone?).  Desserts defied logic this past year but we gobbled them up all the same.  Of course, our now famous Halo-halo (once described by Anthony Bourdain as not making any sense) has gained some traction but we have a whole spread of desserts that aren't the typical sweet pastry.
 Imagine new takes on the puto bumbong (steamed heirloom sticky rice topped with shredded coconut), Maja Blanca (coconut pudding with corn kernels), Keso Ice Cream (yup…the controversial cheese-flavored ice cream) and while we're at it, might as well mention that creamy fruit salad with *gasp* macaroni your Tita Girlie brings to every gathering!
5. SAY NO TO THE PACKET
There was a time when every Pinoy recipe included the step: "add 1 packet Sinigang (or one of the innumerable other seasonings) mix to the pot".  Mystery powders no more!  More and more Filipinos are waxing poetic about their ingredients, providing a level of education that transcends the usual "it's my lola's secret recipe".
Milkfish in New Orleans makes their own cocktail bitters featuring ampalaya (bittermelon) and sampalok (tamarind), Amy Besa of Purple Yam drops the knowledge on our various rices, plants, regional dishes, and other culinary gems on her Instagram (@amycbesa…I swear you'll learn more from her feed than anywhere else), and gypsy chef Yana Gilbuena of SALO has been highlighting the various farms and purveyors she's partnered with (Bison Tapa in Montana! Mmmmm….).  We've only begun to showcase just how much of our identities lie in the ingredients and techniques we've used for years, and from the looks of it, things are looking tasty!
---
At the end of the day, there aren't so much trends as they are our wishes; our interpretation of recent events that give us hope for the evolution of the Filipino Food Movement.  There's a reason critics have been calling us "the next big trend" for several years in a row now and we believe it's precisely because we aren't a trend in the traditional sense of the word.  A trend by definition after all, is a fleeting thing, and we believe Filipino Cuisine is here to stay.
---
ABOUT OUR #FKEDUP COLLABORATORS!
With this collaboration Pilipino American Unity for Progress (UniPro) aims to push forward the Filipino Food Movement. Engaging Filipino Americans in not only dialogue, creation but also consumption of some of their favorite and least favorite dishes will explore where Filipino Cuisine stands and where Filipino Cuisine is heading.
Throughout Paolo Espanola's childhood years in Saudi Arabia, his teen years in a seminary in rural Wisconsin, his collegiate tribulations in Minnesota, and finally in the concrete jungle of New York, food has always been a large part of his life. Paolo has dabbled in blogging, catering, and throwing pop-up dinners as The Errant Diner.  Check out his blog for all things food, from philosophical rants, culinary techniques, event reviews, and the occasional recipe.

Through our cuisine, Filipino Kitchen connects Filipinos everywhere with our cultural heritage and the possibilities of our shared future. Filipino Kitchen documents with photography, interviews, stories and recipes, the makers and appreciators of Filipino cuisine and its continuing evolution. Currently based in Chicago and Southern California, we cook our delicious cuisine and share it with our communities at pop-up brunches, dinners and other food events. Through connecting across the diaspora with our shared love and pride of our food, we hope to lead a long-coming renaissance. The masterminds and masterhearts behind Filipino Kitchen are three Filipino Americans: writer Sarahlynn Pablo, photographer Natalia Roxas-Alvarez and chef AC Boral of so good & delicious. Filipino Kitchen is online at http://filipino.kitchen and on Facebook, Instagram and Twitter.
The Errant Diner: Twitter/Instagram: @errant_diner 
Filipino Kitchen Twitter/Instagram: @filipinokitchen
UniPro Twitter/Instagram: @unipronow